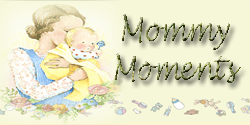 This is the only photo I have that is well,'dress-up' in the sense that she's pretending to be a princess.
Oh my, now I remember... wait, let me venture to my archived photos if it's still there...
This is as dressed up as they'll ever get. This was Paul's 1st birthday.
Ate is wearing a formal little dress. Paul is dressed like his dad, except his dad didn't wear jumpers.
I'm so tempted to buy costumes for them. Just so they really can play dress up.
Maegan only wants to be a ballerina or a princess. (Inspired by Baby Bop)
Quick question: Is it wise to buy costumes for them? There's no trick or treat thingie/event in our city... maybe a couple of fairy wings? Oh well.
Want More Mommy Moments? Click on the badge and show off your kids.